Scaling insurance and risk transfer for humanitarian emergency response: HFF
Insurance is stepping up to play a "vital" role in humanitarian response amid a growing recognition that traditional funding mechanisms are not sufficient to meet the increased demand triggered by climate catastrophe events, according to Simon Meldrum, executive director at the Humanitarian Finance Forum.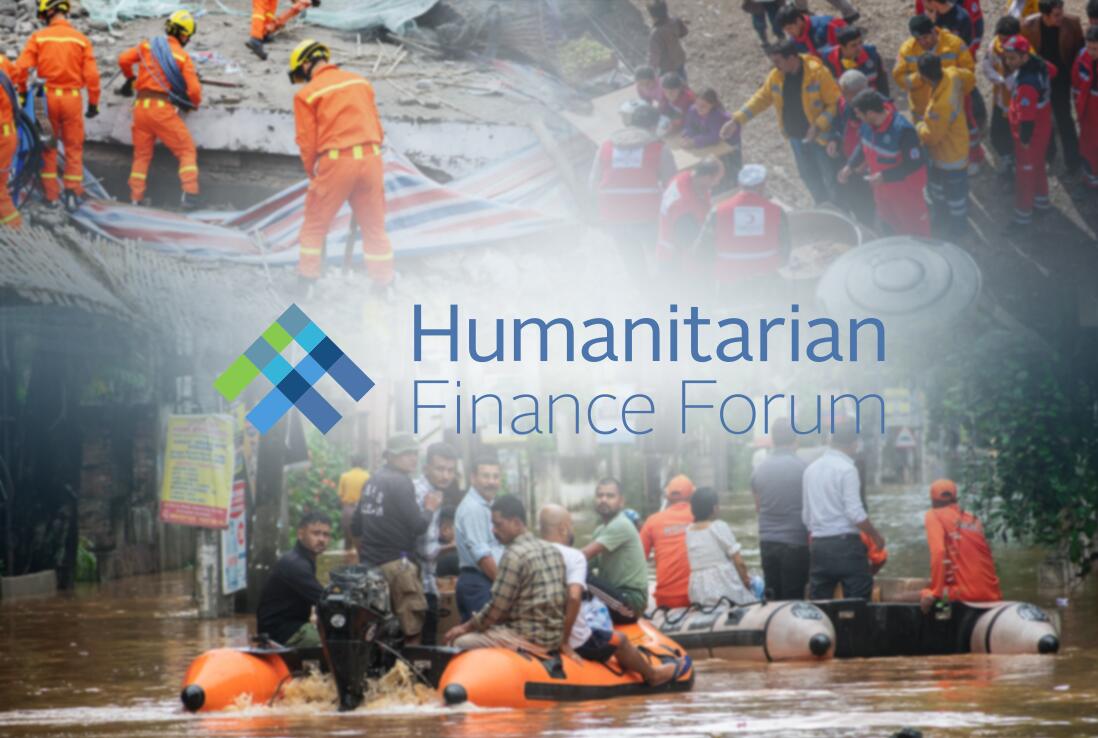 Meldrum spoke to ESG Insurer following the organisation's London Summit last month, which brought together experts from humanitarian organisations, foundations, insurance companies and the UK government to discuss scaling global risk transfer mechanisms through the financial markets for climate-resilient humanitarian response.
"Insurance has a really vital role to play in humanitarian response, particularly around increasing the coverage and financing capacity of humanitarian organisations. It's recognised by lots of actors in the space as the private sector increasingly generates social good and relevance to communities," said Meldrum.
He added that as government balance sheets and budgets tighten, political institutions are looking to leverage risk transfer solutions to ensure funding is available at times of stress.
"In terms of that response, insurance is a very powerful tool, but also it goes beyond to a broader suite of risk transfer in terms of understanding risks, hazards, perils and vulnerabilities," he said.
Insurance solutions can also help facilitate anticipatory action by ensuring that finance flows quickly to those that need it the most in a manner that is not only life-saving but dignified.
Meldrum added that while solutions such as pre-financing, aggregation tools and pooled funds are not necessarily cutting-edge innovation in the insurance world, the application of these to enable more sophisticated emergency response funding is new in a humanitarian context.
"In the broadest topic of pre-agreed financing, simply putting the money in place to have it ready and allocated is a relatively new concept. Traditionally, governments and funders only release funding after emergency appeals. So by recognising that natural perils and hazards will emerge, pre-agreed financing is a very useful tool."
Parametric solutions are becoming increasingly common in the insurance sector, particularly for climate and weather-related risks, while other more traditional insurance products also include insurance for the Disaster Response Emergency Fund (DREF).
The DREF is a mechanism to channel funding directly to local humanitarian actors both before and immediately after a crisis event, in particular small and medium-sized organisations as they tend to receive less international media coverage.
As the first indemnity-based product applied in a humanitarian context, DREF insurance is an insurance mechanism that uses commercial markets to galvanise donor contributions to the fund.
The need to innovate and develop these new products is spurred by growing awareness that traditional humanitarian funding mechanisms are no longer sufficient to meet growing demand.
"There's very little private sector money going into those pools and ideas yet. So that's something that needs to be happening more," said Meldrum.
"One of the things the Forum is trying to do is bring actors together, because it takes not only the international NGOs working in civil society, but also governments and the private sector in partnership to develop these tools and applications, and to understand how and where they are relevant."
The Global Humanitarian Assistance Report 2023 by international development organisation DI found that the number of people assessed to be in need of humanitarian assistance grew to an estimated 406.6 million in 2022.
Outside of increased humanitarian donations in support of Ukraine, the humanitarian funding gap grew larger than ever. A record level of $52.4bn was requested through UN-coordinated appeals last year, with the volume of unmet requirements growing to $22.1bn.
Around one-third of appeals received 50 percent or less of their requested funding. Two appeals – the Haiti Cholera Flash Appeal and the Cuba Hurricane Ian response – were funded at less than 25 percent.
Six months into 2023, requirements of $54.9bn through UN-coordinated appeals had already eclipsed last year's total.
"There's growing awareness that traditional humanitarian funding isn't sufficient. And with the growing humanitarian crises and conflicts in Ukraine, Israel and Palestinian territories, in addition to increasing natural hazards, it is obvious at every level of the system that new ways of funding and financing need to be explored," Meldrum said.
"The long-term success is that insurance is part of a portfolio of funding and financing tools for emergency response in all situations. Then you start to build intermediate goals, such as identifying how this money will go to the most vulnerable, because we know that those most impacted by climate are often in fragile and conflict-affected settings."
He concluded: "We need lots of people coming to the table. The private sector and governments need to be doing things differently in the humanitarian sector. What the Forum is trying to do is bring people together and facilitate the discussions so that insurers who are interested can see it as an easy business development opportunity."